Top Mercedes-Benz Genuine Accessories in Charlottesville VA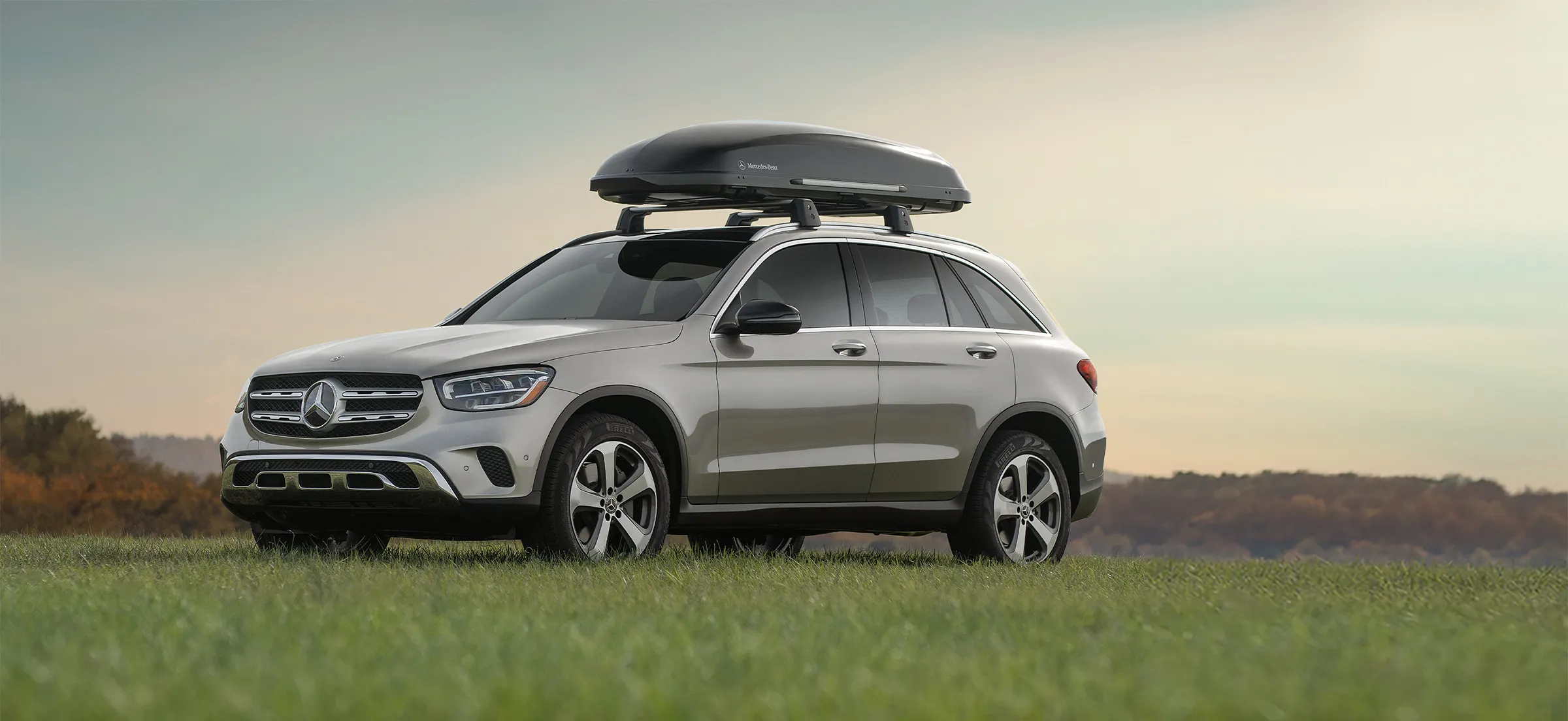 Top Mercedes-Benz Genuine Accessories
Brought to you by Mercedes-Benz-Charlottesville
Your Mercedes-Benz is a standout vehicle, whether it's an SUV, Sports coup, or somewhere in between. That's why Mercedes-Benz makes genuine parts and accessories for your vehicle, for the personal touch we all crave to take our vehicle to the next level. Whether you want to add a little something extra to your exterior or upgrade the luxury on your interior, Mercedes-Benz is here to help. Check out the article below on some of the most popular parts and accessories to upgrade your Mercedes-Benz, then stop in to Mercedes-Benz of Charlottesville to order them, or have them installed if you've ordered them online! We have an expert team of technicians just waiting to help make you make the most of your Mercedes-Benz.
Exterior Parts
The sleek design of each Mercedes-Benz vehicle leaves one wanting for little, but as is human nature we can always find ways to take something great and give it a little upgrade. That's why Mercedez-Benz makes accessories and parts for your exterior, to give you even more options than the standards and available upgrades you can find on the cars in our lot!  Take a look below at some of the favorite parts made by Mercedes-Benz that give your vehicle that little extra head-turning style and design upgrade.
Side Skirt, Carbon Style
B-Pillar Cover, Carbon Style
Rear Spoiler
Illuminated Mercedes-Benz Star
Door Handle Recesses
AMG® valve caps
Hub Cap, in Center Lock Design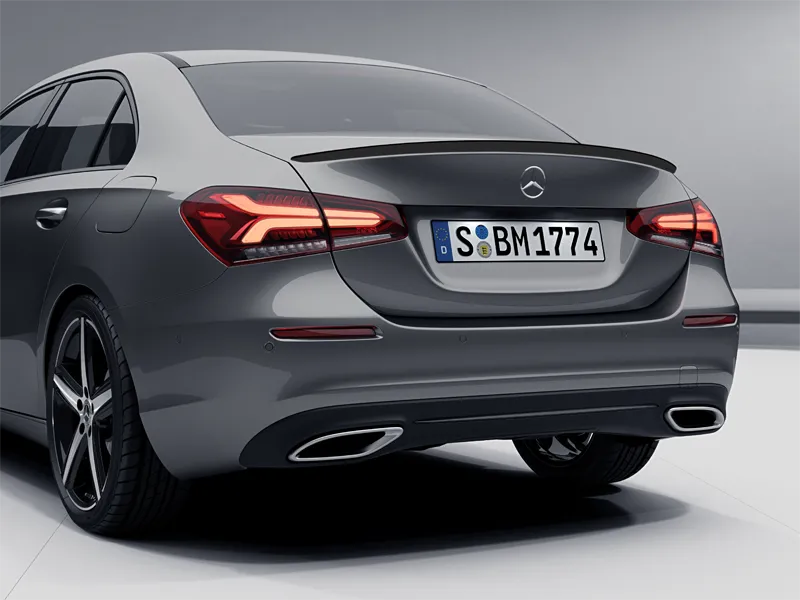 Interior Accessories
The interior of your Mercedes-Benz is as important to you as it is to us, especially because it's the place where you spend the most time while using your vehicle.  Small upgrades such as doorsill panels that illuminate as you open the door can give your Mercedez-Benz the personal touch of luxury you love.  If you need a little more access and desire a smoother look for your center console, try the cup holders for FWD transmission vehicles. Take a look below at some of the other popular options for your Mercedes-Benz interior.
Door Sill Panel, Illuminated
Cup Holder
Ashtray
LED Projectors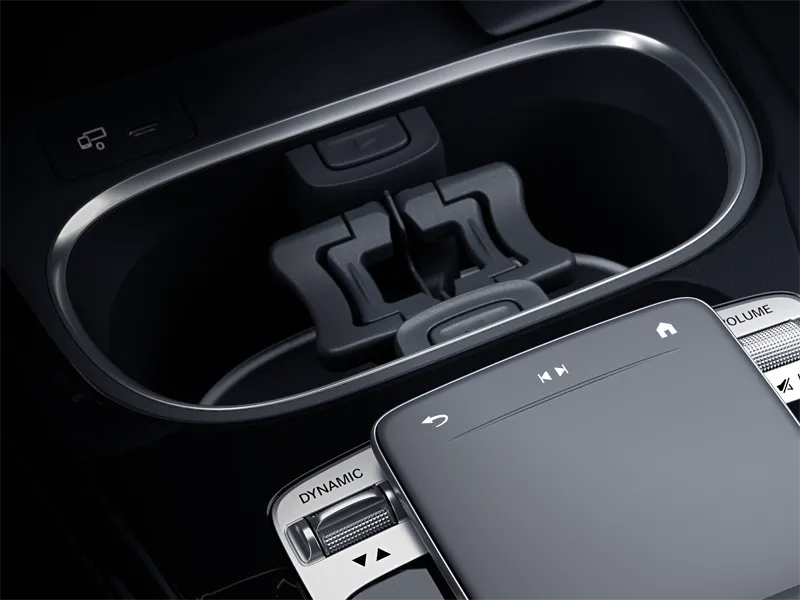 Entertainment and Convenience
Your Mercedes-Benz serves multiple purposes for you and your family. Whether you are setting off to an important meeting and need your jacket to remain un-wrinkled, or you need a little extra space to pack in all of your cargo for a weekend adventure, Mercedes-Benz makes accessories for your convenience. Take a look at the folding table or the coat hanger, both of which sit neatly off the back fo the front seats and allow for extra space and convenience for your belongings in the rear seats.  Choose from the roof box options that give your extra storage space right on top of your Mercedes-Benz without damaging the exterior as some aftermarket products might do.  Take a look below at some of our other favorites.
Roof Box
Bike Rack
Coat Hanger
Ski and Snowboard Rack
Basic Carrier Bars
Cool Box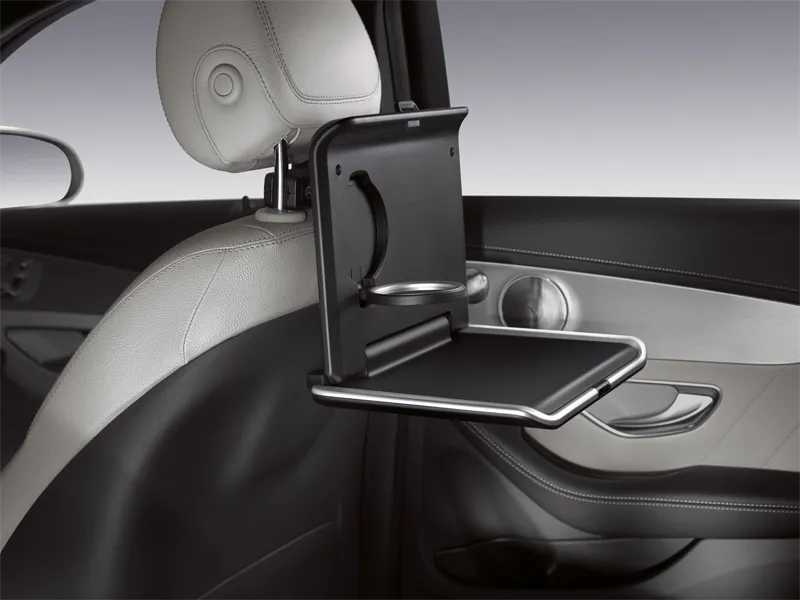 Get Your Parts and Accessories at Mercedes-Benz of Charlottesville
Did you see something that you would like to try out on your Mercedes-Benz? That's great! We at Mercedes-Benz of Charlottesville have made it easy for you to order the part you want right there from the comfort of your home.Just fill out the parts order form on our website using the link above, and when it comes in, take a trip down to our dealership and we will install it for you with ease! If you need a little more guidance on what direction you'd like to go in for some new accessories, we can help with that too! Just stop in or give us a call! We can't wait to work with you!