The 2021 Mercedes-Benz GLA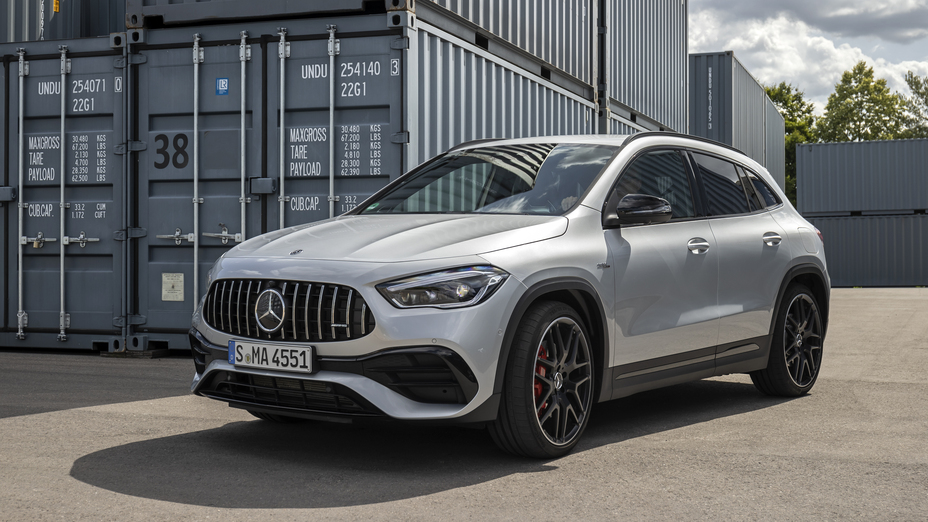 The 2021 Mercedes-Benz GLA
Brought to you by Mercedes-Benz of Charlottesville, VA
The redesigned 2021 Mercedes-Benz GLA is the first step in the all-new, Mercedes-Benz 2021 SUV lineup. It offers a sporty design with compact dimensions and more power than previous generations. It is also equipped with the new Mercedes-Benz User Experience (MBUX) infotainment system and offers the latest design and electronic safety systems. Let's take a look at some of the features of the new, redesigned GLA
What styling differences are new for 2021?
The styling differences between the 2020 GLA and 2021 are modest but significant in function. While the GLA remains a compact SUV in a smaller package, the 2021 model is now a bit taller (+ 3.6″), wider (1.2″) and has a longer wheelbase (+ 1.1″) than the 2020 model. With more front headroom, more rear legroom, and more cargo space than its predecessor, the 2021 GLA is designed to be equally suitable for all driving profiles. Externally, there are some differences too. The 2021 model looks a little more SUV-ish with side panels, roof rails, and integrated fog lights, while still maintaining its sporty design cues – including its sloped roofline, single lamella grille, and standard dual exhaust.
Any engine changes for 2021?
As with the 2020 model, the 2021 GLA is powered by a turbocharged 2.0-liter four-cylinder engine that drives the front or all four wheels. For 2021, though, the engine pumps out an increased 221 horsepower—up from 208 in the current model—and is paired up with an eight-speed automatic transmission rather than the current seven-speed automatic.
What is the 4MATIC® version?
4MATIC® is Mercedes-Benz's intelligent all-wheel drive system. A sophisticated design, it sends power to the wheels that need it most depending on the driving situation. Essentially it expands braking, acceleration, and steering power intelligently to all four tires, rather than just two. For sporty driving, the 4MATIC® system changes the amounts of torque being sent to each wheel, so handling is more responsive.
Are there any upgrades to the User Interface?
The 2021 MBUX takes user experience to the next level by incorporating a powerful computer, brilliant screens, a customizable display, learning-capable software, and Voice Control with natural language recognition. Base models come with two 7.0-inch displays, one for the driver's gauge display and one for the infotainment system itself. Dual 10.3-inch displays are optional. Apple CarPlay and Android Auto are standard. Navigation, SiriusXM satellite radio, a head-up display, and a Burmester premium audio system are all optional.
What safety and driver-assistance features can I expect?
Mercedes-Benz has always offered the latest and most effective safety and driver-assistance features. Today, automated emergency braking is standard across the range, but more advanced driver-assistance features such as adaptive cruise control and lane-keeping assist will require adding the optional Driver Assistance package.
About Mercedes-Benz of Charlottesville, VA
Mercedes-Benz of Charlottesville offers
new Mercedes-Benz vehicles
, as well as a carefully selected lineup of
pre-owned luxury vehicles
to customers in the greater Charlottesville, VA area. The staff at Mercedes-Benz of Charlottesville work hard to provide fair, honest, and reliable service to every person that walks through their doors. For further information about the exciting, new 2021 Mercedes-Benz GLA, the folks at Mercedes-Benz of Charlottesville invite you to
contact them
at your convenience.