2020 Mercedes-Benz C-Class Charlottesville VA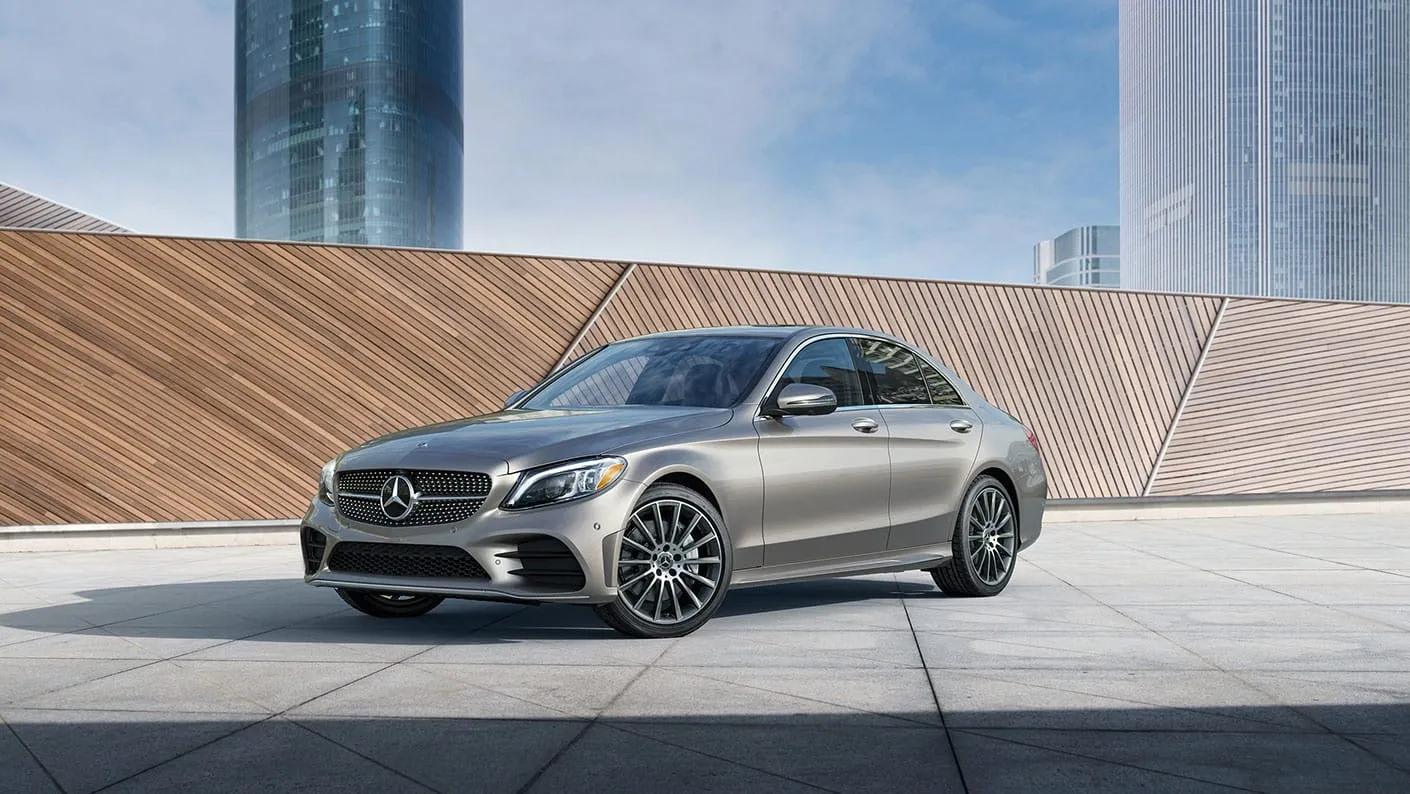 2020 Mercedes-Benz C-Class at Mercedes-Benz of Charlottesville
If you are looking for a top luxury sedan on the market, Mercedes-Benz has you covered with the new 2020 C-Class sedan. In past years, technology has taken great strides forward, being applied throughout the systems and features in order to take convenience and comfort to new levels. The driving experience with the C-Class is nothing short of excellent, toting a capable powertrain and including a number of great features that make the routine commute a pleasure each day. In this article, we'll take a closer look at how Mercedes-Benz outfits the C-Class sedan to be an exceptional luxury vehicle.
Engine Performance
3.0-liter Biturbo V6 Engine
385 Horsepower
Nine-Speed Automatic Transmission
Safety Features
Active Distance Assist DISTRONIC®
Active Blind Spot Assist
Evasive Steering Assist
Vehicle Design
10.25-inch Touchscreen Display
Power Sunroof
Keyless Entry and Ignition
How is the 2020 C-Class engineered for performance?
In order to be able to provide a top tier driving experience, Mercedes-Benz makes sure to include an effective, responsive powertrain. With each 2020 Mercedes-Benz C-Class you will find a 2.0-liter Turbocharged Inline-4 engine that pushes out up to 255 horsepower and 273 lb-ft of torque potential. From the engine to the road there is an entire network of interworking systems that transform and transfer the power generated from this turbocharged engine directly to the roadways. Coming standard with the C 300 model is a 9G-Tronic nine-speed automatic transmission with a rear-wheel-drive configuration while the C 300 4MATIC® is matted to an all-wheel-drive configuration. This smooth nine-speed transmission consistently and concisely chooses a gear setting to optimally transfer power to the wheels depending on the speed you are driving while offering smooth, streamline shifting during acceleration. Mercedes-Benz also brings in an AMG® C 43 and C 63 trim models that each bring a 3.0-liter biturbo V6 engine that pushes out an enhanced 385 horsepower and 384 lb-ft of torque, giving faster accelerations and tuned systems for an improved driving experience.
What are the key features with the 2020 C-Class?
The four separate trim models, the C 300, C 300 4MATIC® C 63, and AMG® C 43 differ between their powertrain systems while offering very similar feature lists when they share the same engine. With each 2020 Mercedes-Benz C-Class, there is an expansive list of features that aptly place technology within convenient portions of the interior and exterior of the sedan. Standard features that highlight the luxury of the C-Class C 300 and C 300 4MATIC® trims include keyless entry/ignition with remote engine start, LED headlights and tail lamps, a rearview camera for convenient vision, split-folding rear seats for additional storage flexibility, a scenic power-operated sunroof, a full infotainment system with smartphone integration, and wood-trimmed interior styling elements. Working up to the AMG® C 43 and C 63 trim models, you will find an improved powertrain with tuned systems for higher performance. Mercedes-Benz also offers numerous optional packages to add on additional features to allow for deep customization of the sedan's features.
How is technology applied to enhance safety?
The technology that has been brought in the Mercedes-Benz pushes the performance and comfort to impressive heights as well as greatly enhancing the safety and security of the driving experience to help put you at ease while on the drive. There are a great number of advanced driver-aids that are brought in to each C-Class sedan such as the active lane-keeping assist system, that works to detect unintentional swaying and warn you while guiding the vehicle gently back. Other impressive driver-assist features include an advanced blind spot monitoring system that pairs well with the active lane change assist to help prevent oncoming collisions while changing lanes, evasive steering assist that detects sudden motions to attempt to avoid a roadway hazard and supplements active torque distribution to assist, and the active distance assist DISTRONIC® system that applies an intelligent adaptive cruise control.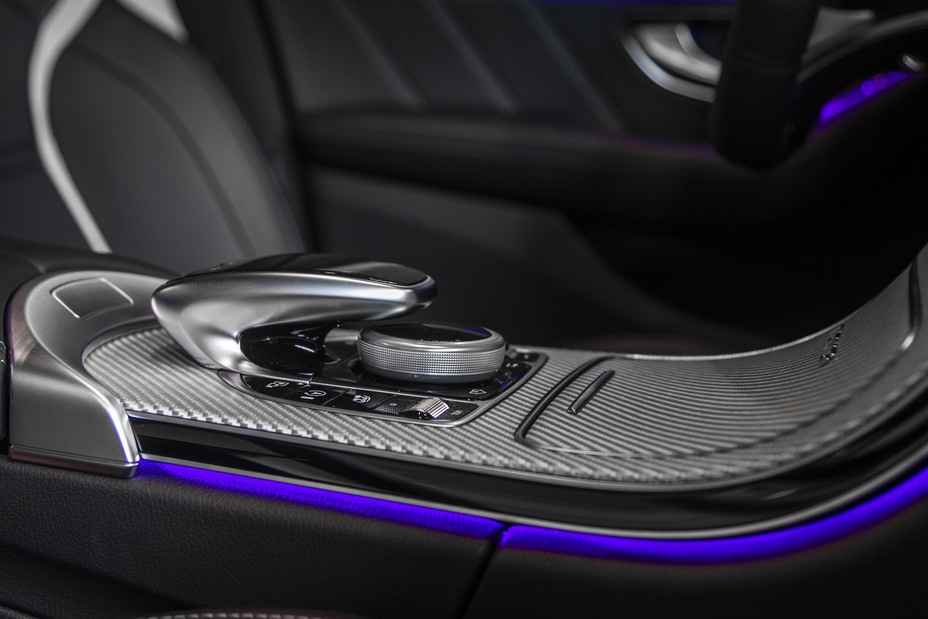 Final Thoughts on the 2020 Mercedes-Benz C-Class
Bringing a car into motion starts with the powertrain and through a complex synchronization of moving parts transfers that power through the tires to the pavement. The engineers at Mercedes-Benz have engineered the 2020 C-Class to be an effective transport and staple model of how the modern sedan has evolved in comfort and convenience to the highest standard. If you are interested in experiencing the 2020 C-Class or another top Mercedes-Benz model stop by the dealership here in Charlottesville VA! Our expert dealers can help you customize your next vehicle so that it matches exactly what you are looking for and answer any questions you may have.
Apply for FinancingSchedule Service
You May Also Be Interested In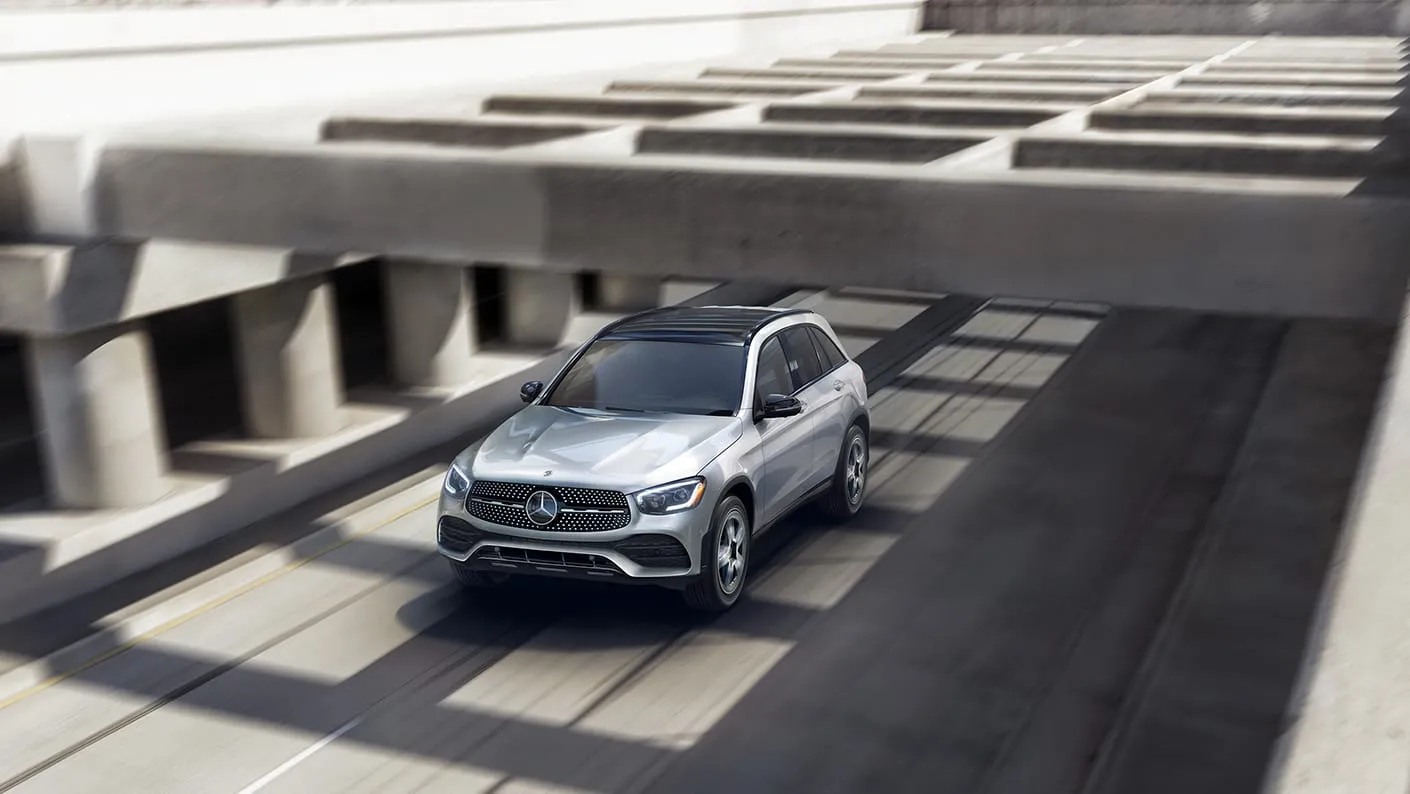 2020 Mercedes-Benz GLC

2020 Mercedes-Benz GLE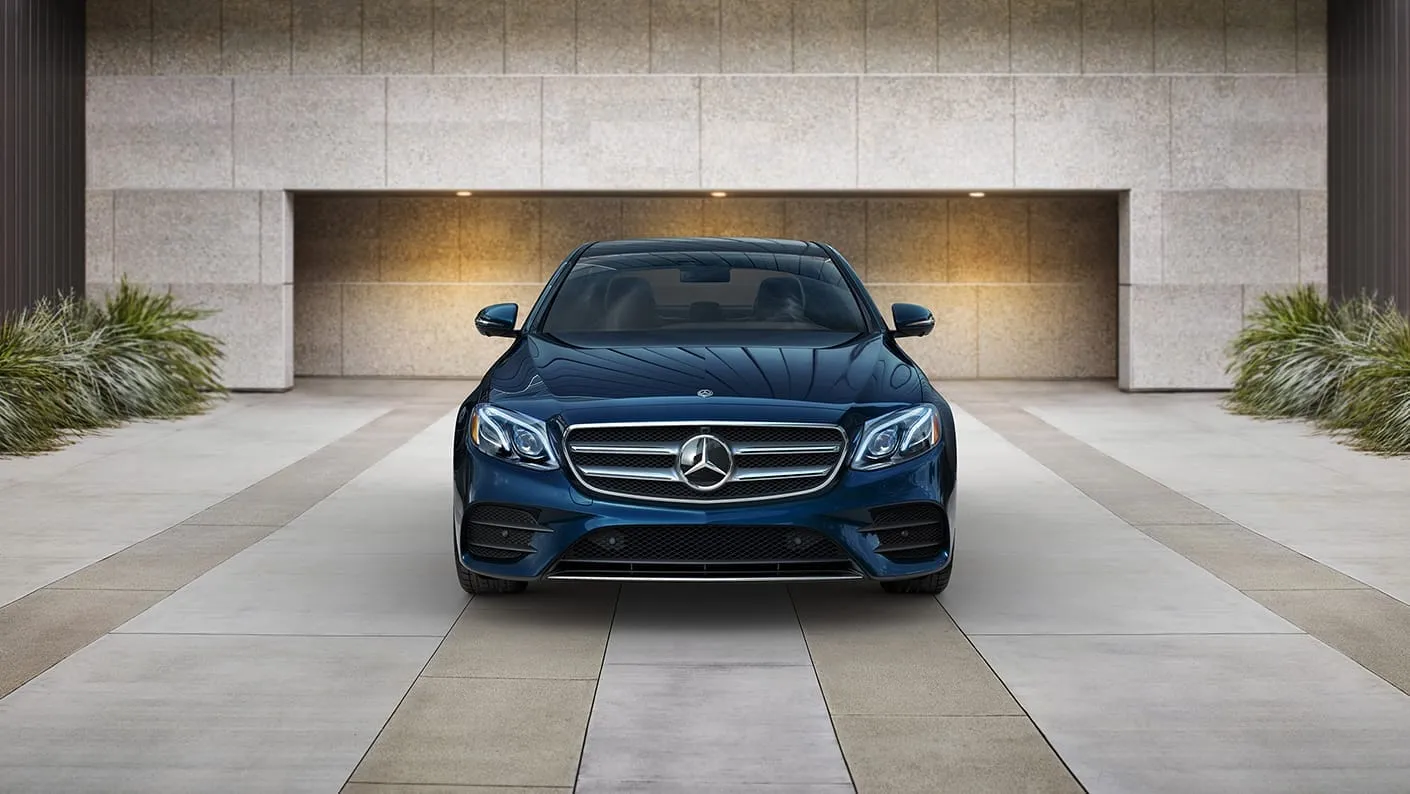 2019 Mercedes-Benz E-Class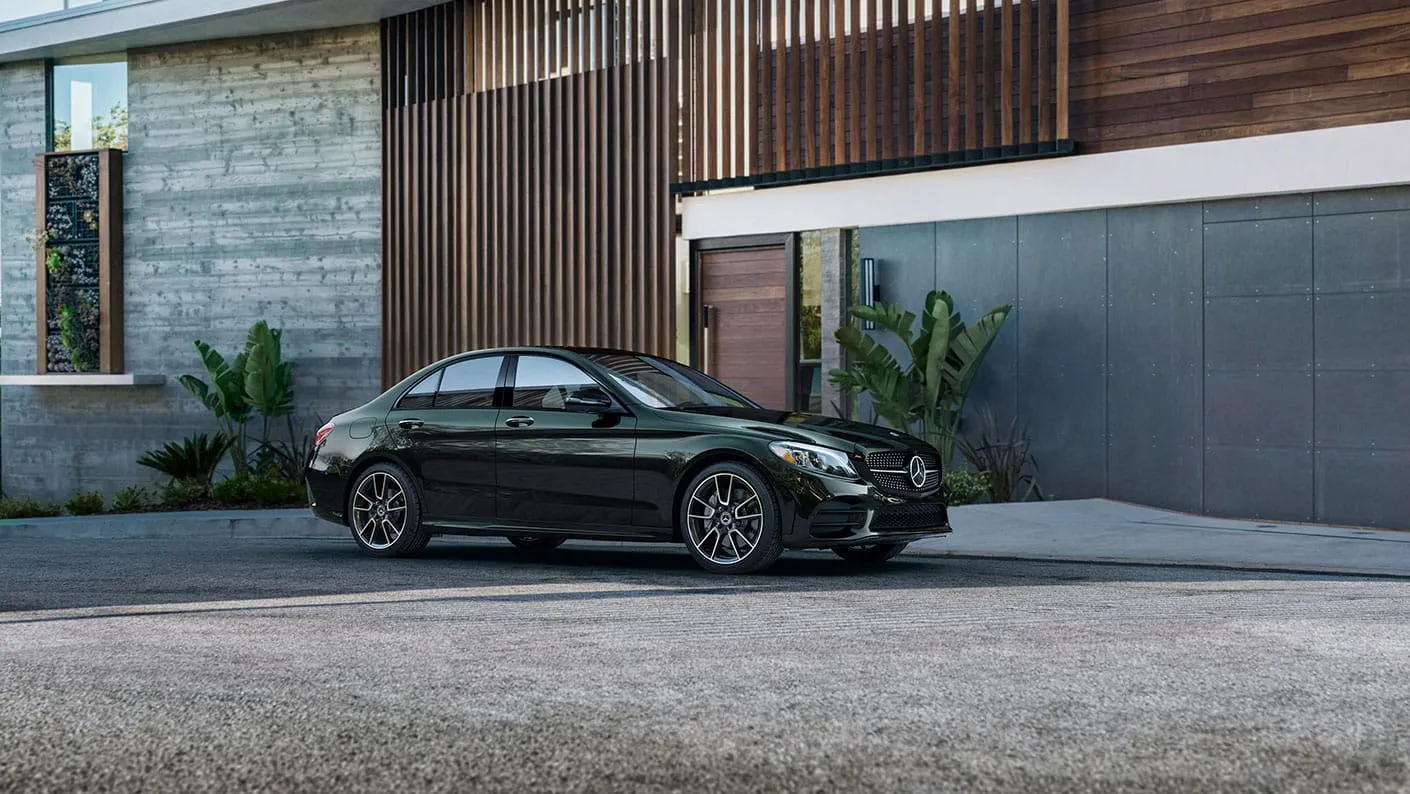 2019 Mercedes-Benz C-Class